Wine and hospitality are the two great passions we have at Podere Ghiole.
||And where there is not wine there is not love; nor any other pleasure for the mortals.|| Euripides(480 BC-406 BC)
Podere Ghiole produces excellent quality wine, extra virgin olive oil and Vin Santo.
Podere Ghiole is located close to the hill of Lucardo, a characteristic little tuscan village next to the town of Montespertoli, this favoured position places our Agritourism in one of the the most beautiful and evocative hilly areas in the province of Florence. The panorama that we can observe from here alternates soft and warm hilly landscapes to vineyards and olive grove: two cultivations that express the best of their character in these lands, cultivated here since centuries ago.
Podere Ghiole expresses the perfect combination between the secular traditions of these territory and the contemporaneity of the best productions of Extra Virgin Olive Oil and wine, adding to it the popular and warm welcome attitude we have. Because we believe that Tuscany is not just a travel or vacation experience, but a way of life, and that's what we try to convey with our work.
We put a particular attention to the production of our Extra Virgin Olive Oil, that has many innate qualities linked to the well-being of every person who uses it. Furthermore, our Extra Virgin Olive Oil has excellent organoleptic qualities able to switch on healthy effects to the people who consume it. A long life elixir that contributes to maintain our body healthy and in shape, thanks both to the quality of our olives and the characteristics of the terrain where they grow.
Come and visit us, maybe for a wine tasting or for your holiday, or even for a visit and to calmly enjoy a good glass of our wine with us.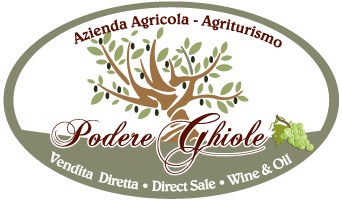 Come and visit us, maybe for a wine tasting or for your holiday, or even for a visit
and to calmly enjoy a good glass of our wine with us.
Our Wines
The best wines from our wine cellars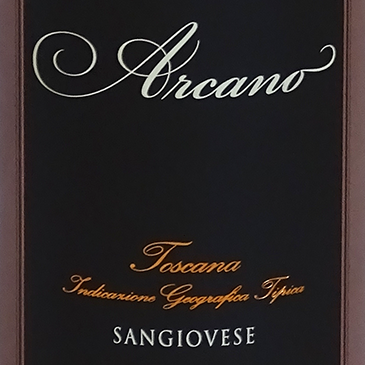 Arcano IGT
A masculine red wine born from our vineyards. The careful selection of Sangiovese grapes and the aging in French oak barrels for six months, confers to Arcano the characteristic of a  wine that expresses great harmony and balance. Especially indicated for all meats and cheeses.
Alcohol by volume 13%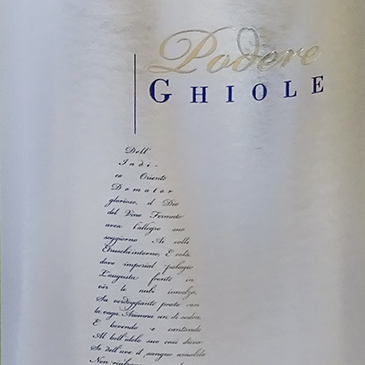 Bianco IGT
A dry and flowering wine, with delightful hints of aromatic flavor. Made from grapes of Trebbiano and Malvasia. Pale yellow color. Suitable especially for dishes based on fish and cheese.
Alcohol by volume 11%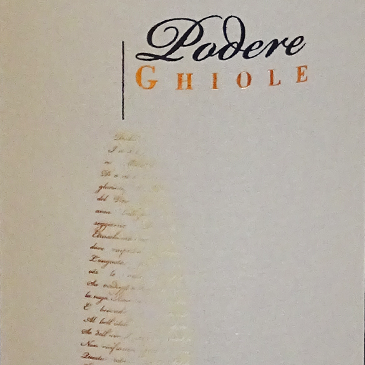 Sangiovese IGT
A full-bodied wine that gives the emotions of his land. Obtained only from selected Sangiovese grapes, it shows aromas and fresh flavors that give it a unique character and an ample versatility in possible combinations with different food. Suitable especially for recipes based on meat and cheese.
Alcohol by volume 13%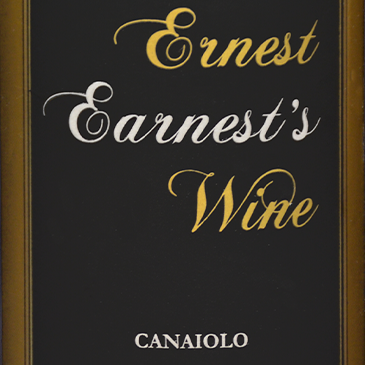 Ernest Earnest's Wine
An old vineyard that gives the charm of the flavor of the past, with the pleasant feelings of yearning and melancholy just as when the sun sets on the faryard after a day of grape harvest in the beautiful Tuscany. The aging for ten months in French oak barrels gives this wine character and personality.
Alcohol by volume 13%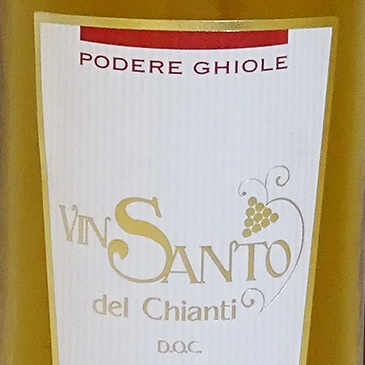 Vin Santo
wine made ​​from grapes "Trebbiano" "Malvasia" "San Colombano". The best selected grapes are dried on mats until the time of pressing, then the must is kept in small chestnut casks for 5 years. Drink Vin Santo after a meal, with any kind of dessert.
Alcohol by volume 18%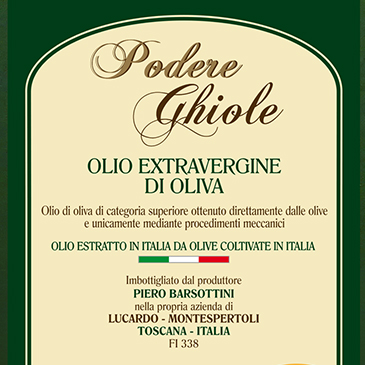 Extra Virgin Olive Oil
Our extra virgin olive oil is coming from the most precious varieties of Tuscan olive trees: Morellino, Frantoiano and Leccino. Olive fruits are cold-pressed as in the Tuscan original ancient traditions. Deep green, spicy, bittersweet, quite advisable for any kind of raw seasoning and any recipe.
We like to welcome our visitors and tourists beginning with a visit to our farm and wine cellars, and then continuing with a delicious tasting of our products, pampered by a beautiful atmosphere and a breathtaking view. Podere Ghiole has a family conduction and our know-how follows traditions based on care and love. Our wines have the territory's peculiar character. We work with care and attention in the vineyard and in the winery in order to obtain the highest quality wines.
When you visit us you can also taste our Extra Virgin Olive Oil, a unique product with a particularly high quality, thanks to both the high quality of our olives: Morellino, Frantoiano and Leccino, and the unique characteristics of our hills land. From our olives we produce less oil than the average, but its quality is higher and it proudly expresses the quintessence of our territory and the best tuscan traditions related to the production of Extra Virgin Olive Oil.
By visiting Pdere Ghiole you can get in touch with all the hard and complex work that laid behind a "simple" glass of wine, because this is done with passion is part of the wider traditions and culture of Tuscany.
Our Agritourism is the ideal destination if you want to spend a weekend of joy and relax, fully immersed in the characteristic tuscan hills and lifestyle, it is a place where you can taste all the products of our farm which include: wine, extra virgin olive oil, Vin Santo. You can experience, at the same time, a unique "adventure" throughout our Tuscan tradition.
Thanks to its favoured location between Siena and Florence, from Podere Ghiole it is easy to reach both the famous historical cities and to leave for many itineraries in order to discover the most authentic Tuscany experience.